Korset Korean Fashion
Korset Fashion

Client
Korset
Project
Korset Korean Fashion
Project Duration
3 months
Services
Consultation
Web App Development
UI / UX Design
THE CHALLENGE
Building a bespoke, secured, customizable Multi-vendor e-commerce Platform
Korset had a requirement of building a multi-vendor e-commcerce platform to enable Korean fashion distributors / retailers in Hong Kong to better introduce these fashion in Hong Kong. They realized the current channel of using Facebook for sales did not facilitate payment well, and was hard to update and manage their product inventories.
After talking to a few of these retailers, they had identified the business opportunity and would like to build a platform to serve them.
Now came the problem, how could they find / build a platform that support multi-vendor, while, as the platform owner, could manage all customer orders and review what each store are doing?
OUR SOLUTIONS
A Teamwork with WTF Studio
One of Korset partners have known Jimmy, the GM of WTF Studio for long. They had a phone call and Korset shared with us the business problem they were tackling. After listening to the high level description, we found this was where our strength lie and we could from a win-win team here.
In the next three months, we shelled out a detail project requirements out from a high level description of what the site should perform. We architectured the backend architecutre, designed the admin interface for store owners, the platform owners, and public interface for the masses. We tested thoroughly on the order flows and various scenarios that could happens (potentially go wrong). We also integrated Paypal as the payment gateway.
Finally, we were able to deliver the application to the client in time.
THE RESULT
Start Doing Business in 6 Months, and Satisfaction from Project Stakeholders
The client was very happy with our delivery and also found our customer support valuable afterwards. They have since grown and upgraded their e-commerce platform, but they were happy in how we enabled them to kickoff the business.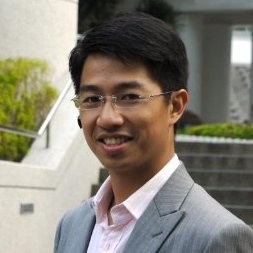 Eddie Cho, Operation Manager of Korset Fashion
We are building a multi-vendor Korean fashion e-commerce store, requiring robust and secure backend, and a classy UX design. WTF Studio is thoughtful in coming up with the whole e-commerce architecture, and able to deliver them in time and in budget. Thank you!
on
Korset Korean Fashion