Jousun E-commerce Platform
Jou Sun

Client
Jousun
Project
Jousun E-commerce Platform
Project Duration
8 weeks
Services
Consultation
Web App / Backend Development
Cloud Infrastructure / DevOps Process Enhancement
THE CHALLENGE
Online Grocery Marketplace Looking for Great Service Provider
Jousun is an online grocery marketplace that enables customers to buy groceries directly from brands, organic farmers, and specialty importers from all over the world. They have validated the market and is focusing on expanding their market at a certain niche segment.
Now they are looking for a reliable service partner to further enhance the web application.
OUR SOLUTIONS
We Aim to Help Customers to Win
Hong Kong startup is a small community, and you pretty much know everybody in the circle through friends of friends. Jousun met us through a friend of our team members. They told us how they wanted to extend their platform functionality by supporting multi-lingual, from frontend to backend, and owning the codebase and deployment process so they could modify the code, deploying it to staging and production environment. They were looking for a service provider who is more helpful than their current one.
After studying the codebase, we are able to implement an automated deployment solution, for both staging and production environment. We are also able to extend the frontend (angular), and backend (Ruby on Rails) components of their application infrastructure to support multi-lingual feature.
THE RESULT
A Timely Solution For their Market Expansion Plan
Originally Jousun want to support multi-lingual to increase the market influence among Hong Kong locals. They have a whole series of marketing plan, hiring, partnership, and fund-raising schedule that comes with the multi-lingual feature to increase marketshare.
With our technical solution delivered, they are able to execute their business plan, grow their market influence and sales.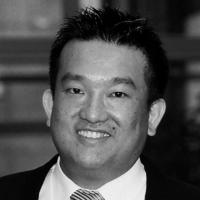 Chris Li, CTO of Jou Sun
After having launched the second version of our website, we needed to find a development partner to help us gain control and manage the deployment process of our system. On the business side, we also needed to launch a multi-lingual site soon to boost our business to HK locals. My friend then recommended WTF Studios to us. They were able to get a running multi-lingual backend API ready in a short period of time, and also learned the codebase and automated the deployment process for us. I would like to work with them again, and would recommend clients to work with them.
on
Jousun E-commerce Platform